A lovely customer named Karen came into the office to get a quote on accident damage to her car, and while she was speaking to the team, asked if we could give her a quote on changing her 2009 Hyundai I30 from Blue to Purple.
Karen was dressed completely in Purple from her hair tie down to her shoes. She informed us that she is known as "The Purple Lady", so naturally that is what we began calling her.
Our first question to her was whether she had considered simply buying a new, purple car. She told us there aren't any purple cars available for sale, and the very few that are purple are often very dark meaning it wouldn't be an obvious Purple. So, we gave her a quote that she was very happy with and started the process.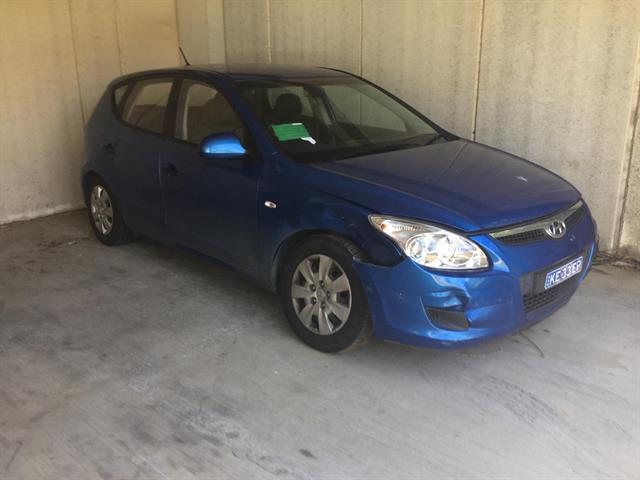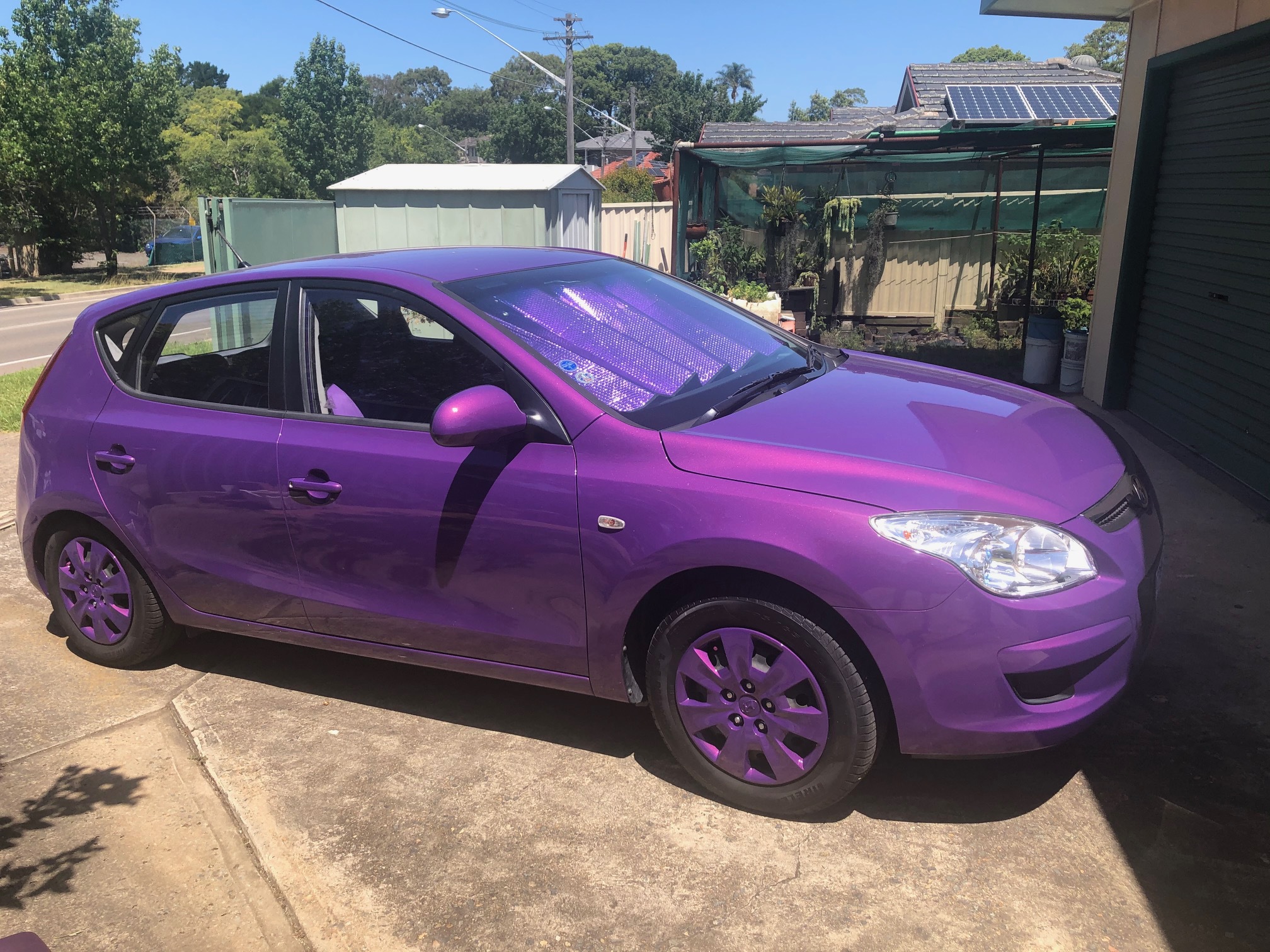 When she dropped the car off, we gave her a colour chart of all the shades of purple she could pick from. Karen was extremely excited looking through all the options and eventually nailed it down to two. In the end, she chose the shade that sparkled in the sun with pink flecks through it.
Before we painted the car, we first had to repair it, and it was during the repairs that the team noticed how damaged her hubcaps were. So, we asked Karen if she wanted to put them back on the car with a new paint job or buy new ones. She opted for new ones and found the ones she wanted, returning with them a few days later. The new hubcaps were silver so we offered to spray these purple as well.
When the car first came out of the spray booth, we took photos and sent them to Karen and she was thrilled, she explained to the team that while she knew it was going to be beautiful, the colour, professionalism and overall look of the car still surprised her.
When we asked at the end of the job if she was happy, Karen said:
"Every day I am going to go out to my car and smile,
looking at it will make me happy every day."
The team at Len Hollis Repair Facility are committed to customer service. We strive to provide our customers with the best experience possible. We are very proud of this and felt warm-hearted from the feedback we have received from Karen herself.
Come in and find out how we can help you, and how we can work to change your vehicle for the better.